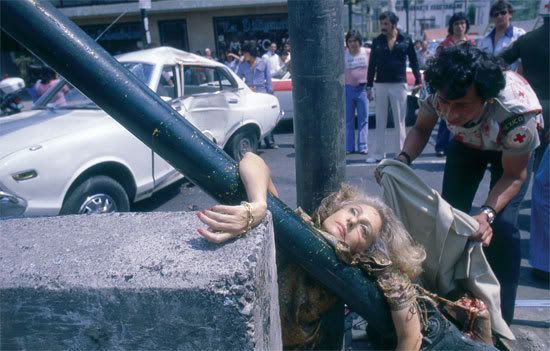 This picture was taken on Avenida Chapultepec and Calle de Monterrey in Colonia Roma. She was a very famous journalist who wrote some really good books. That day she had a book-release party and was on her way there. She was all made up, going to pick up her sister to go to the event. Crossing the street, two cars crashed and then ran her over. This picture is great because she has all her makeup on and she just doesn't look dead even though she is.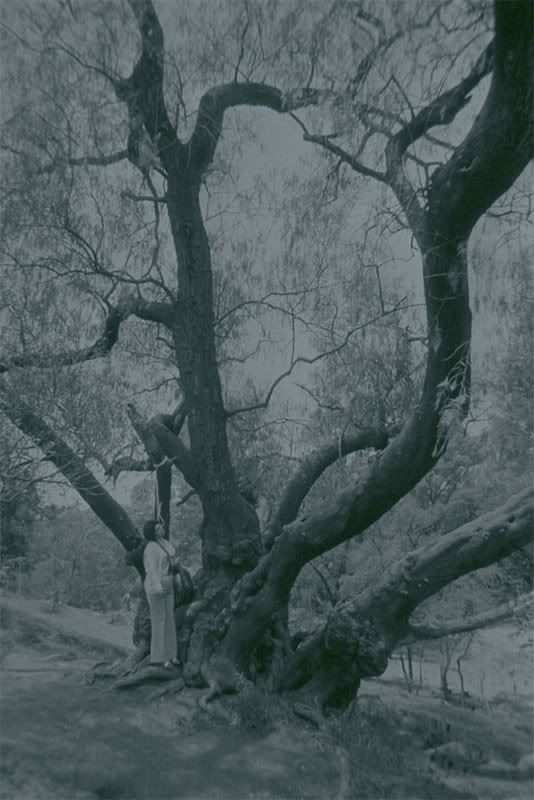 This lady went to Chapultepec, Mexico City's biggest park, and asked which was the oldest tree. She went to the tree, pulled a rope out of her purse, and hanged herself. When they took the body down from the tree, they found a photograph of her daughter in her purse with a note that read: "My husband left me and took my daughter when she was nine years old, and today, when she turns 15 and I still haven't seen her, I can no longer take the pain and I'm taking away my own life."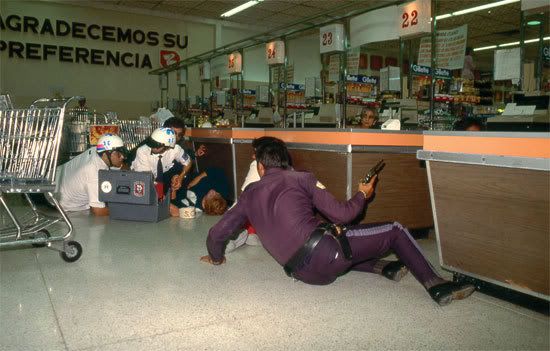 Commandos assaulted a bank and killed three police officers. After killing the officers they took the money and ran. When the police cars and ambulances started to show up, the criminals went into a shopping center on Avenida Universidad. Once they got inside there was a big shootout, and many of the customers were injured. The robbers got away through the back door. They never caught them. I've been caught in the middle of so many shootouts! I remember being at one where some commandos had assaulted a factory. They had killed four people. As the police were catching up with them, they hid in a movie theater. The police surrounded the theater and there was a huge shootout. The police officer that was standing next to me was shot in the stomach.