Michael Williams spent 10 painstaking years designing and building a famous London landmark...out of matchsticks.
The 41-year-old road layer from Shoebury in Essex created a complete replica of London's Tower Bridge out of 1.6million matches. He spent every evening after work lovingly crafting the 6ft-long structure which twinkles with 156 working lights.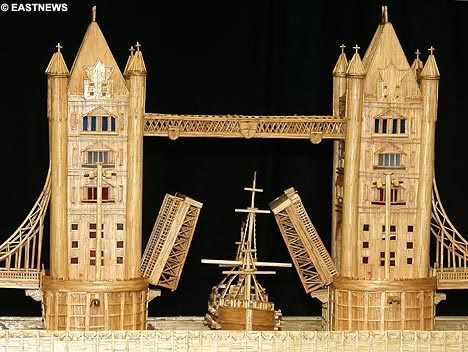 Although the model is just a tiny proportion of the real thing, it took two years longer to build. Construction began on the original in 1886 and finished in 1894.