Last week a group of 30 Pixadores stormed the Choque Cultural Gallery in protest against the "marketing, institutionalization and domestication of Street Art" by the gallerys and media. Paintings by Gerald Laing, Speto, Titi Freak and others were tagged by the Pixadores.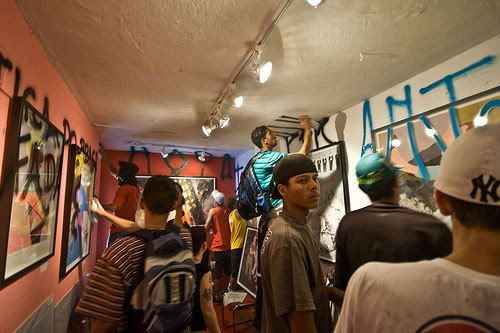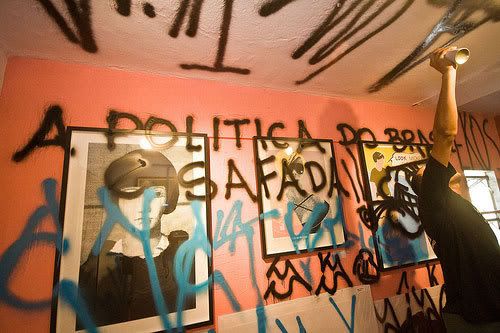 The whole thing was organized by a black and white flyer:



This is the coolest thing I've seen since fucking up the Meeting of Styles Bulgaria 08. Full respect to the people who did it, and it seems that more and more people start being aware that them artfag guys are just making name for themselves with that crappy art shit which they claim `came from the streets'. By the way, now the gallery looks far more artistic than before, I mean thats really interesting issue with covering canvases and other stuff with tags that are spontaneously made by the writers... it looks more aesthetic than the canvases.